Harvesters
While in Kenya, Brad and I were invited to come and spend a few days in Chemolingot with a team working with Harvesters International.  They were there to check in on orphaned children that are sponsored through Harvesters.  They checked their health, took their photos, wrote letters and did crafts :)  I fell in love with the kids here, they were the sweetest kids I've ever met (and a cuddly bunch too, which I love ;).  We had so much fun hiking with them and on the very last night we were there, Brad got out his guitar and a few of the boys there wanted to sing for us, they had such handsome voices :)
It's so hard to narrow down photos for a post when you feel such a connection with each on of them.  Take a look at the photos and if you feel like you would like to be a sponsor for any of these children, check out the Harvesters website.  There are also other needs that you could meet, water, education, building, mattresses and so many more.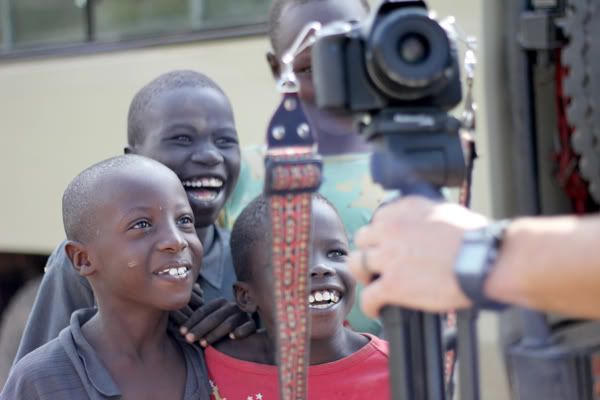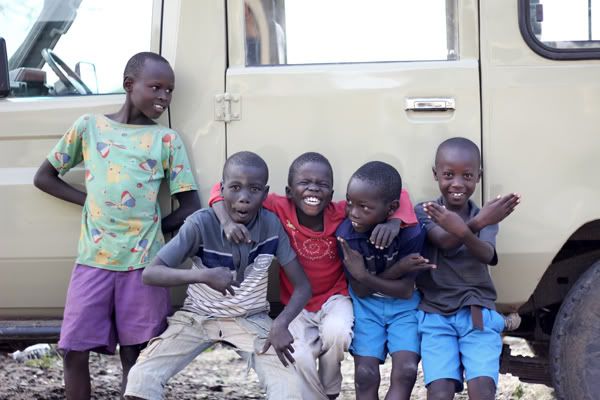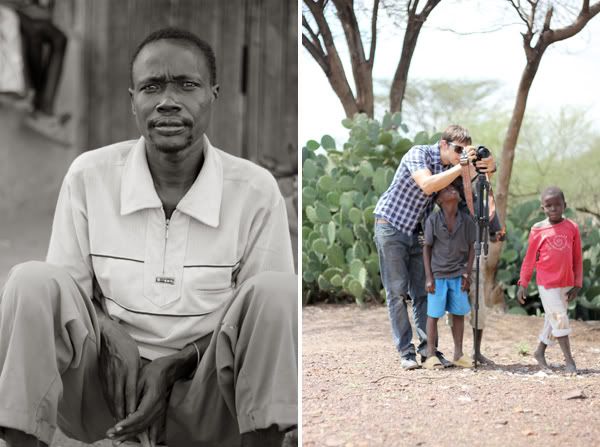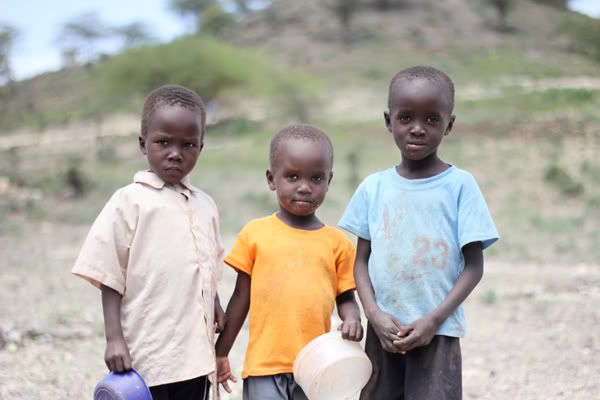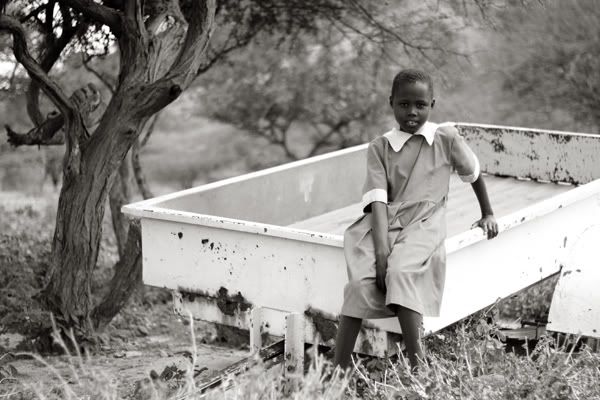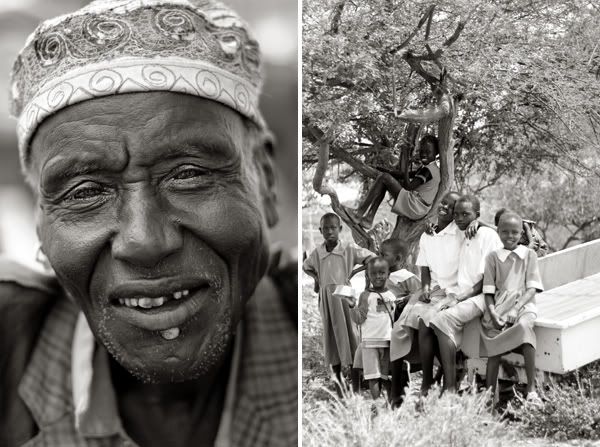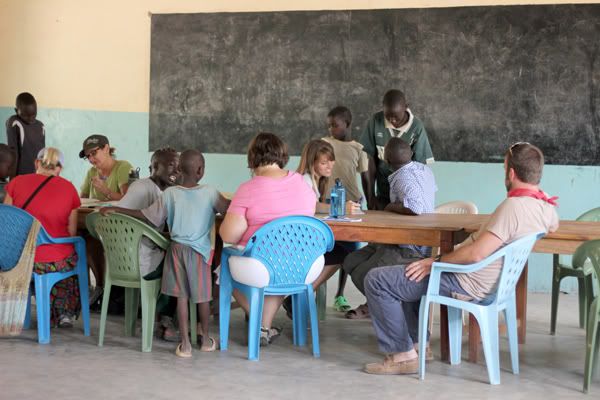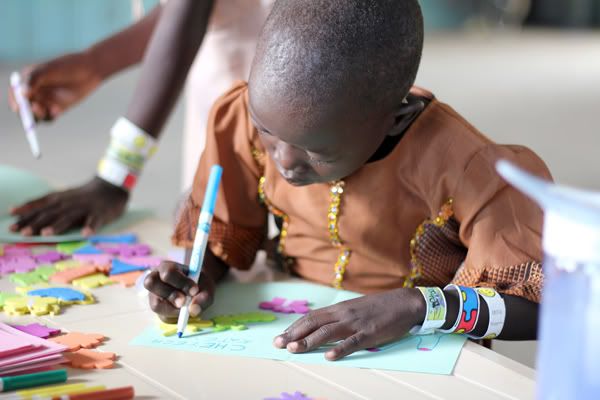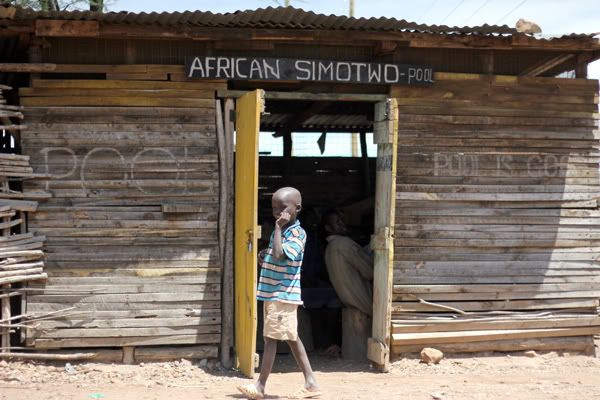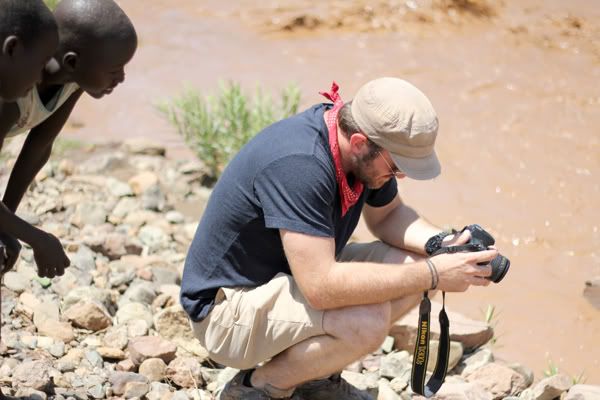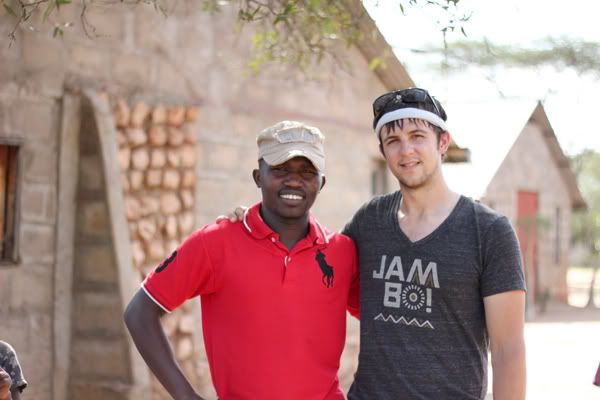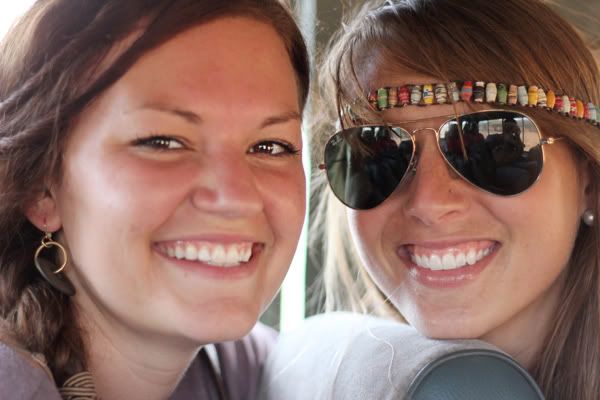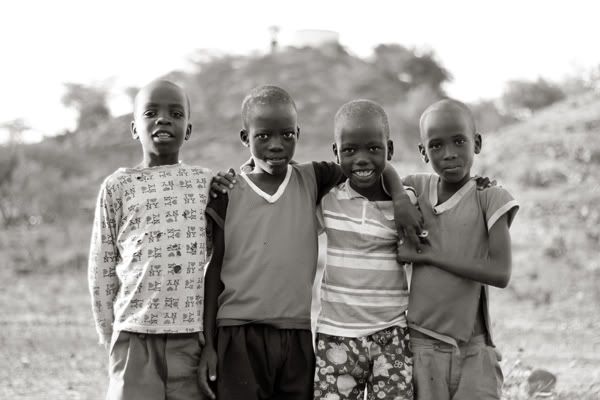 Tweet
Project Scholar
We spent most of our time in Africa with our friend Joelle, the founder of The Save Africa Project and we were able to meet three of the children that are sponsored through SAP's Project Scholar.  Joelle and Paul (who works for SAP in Nairobi) through together a great party for the kids!!  Meet James, Elizabeth and Phyllis!  
The Save Africa Project provides educational scholarships to ambitious, intelligent, hard-working students who will be a role model and a leader in thier communities. The Scholarship Program exists to provide a future to seemingly hopeless communities in sub-saharan Africa.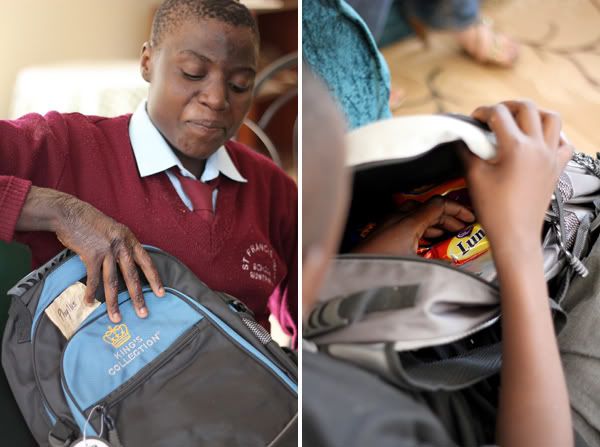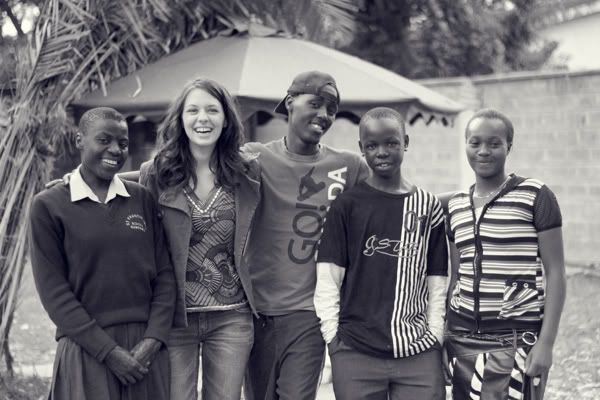 Tweet
Badala
We were able to visit the brand new Badala project in Rwanda with Joelle.  Click here to view our previous post about Badala.  These are the ornaments that will be available this Christmas season!  You can hang them from your Christmas tree and hide a little gift inside!  These women were so sweet :)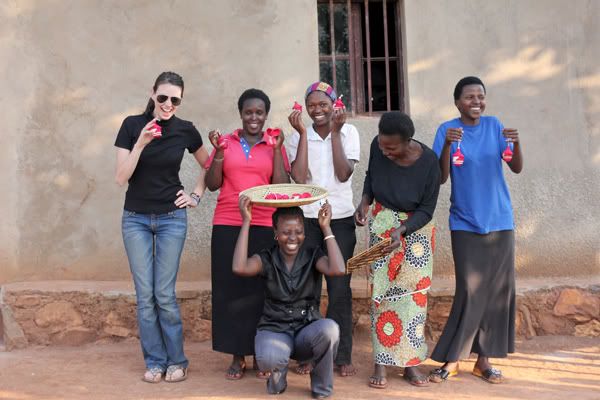 From Rwanda, we flew into Nairobi, Kenya to meet the four original women of Badala.  These are four women that I will never forget.  Here is a photo of Joelle with her tiny little namesake Joelle ;)  Baby Joelle is the daughter of one of the women making the Badala bracelets :)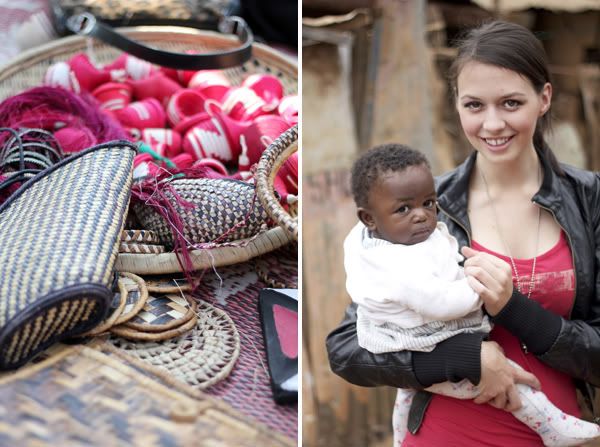 This is Joelle with Paul the district coordinator for The Save Africa Project.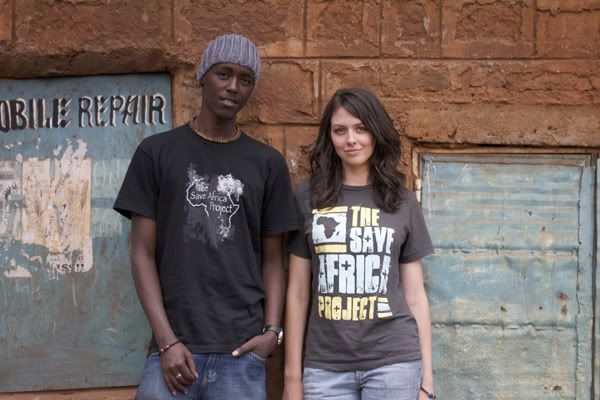 Look at how sweet they are, it would be impossible to meet these women and not fall in love!  I'm really going to miss them.  
I can hardly believe this but the beautiful one in the orange scarf named her baby girl after me, it took me a couple of days to figure that out.  I just thought it was a coincidence that we had the same name :)  This adorable little thing is baby Nici!
Thank you Joelle, for sharing the summer with us!  We were so glad that we were able to document a little bit of your time there with these women.
Oh, and a side note to everybody else:  keep your eye on Badala, we've seen a sneak peak at the new products that will soon be available for purchase and you're not going to be disappointed!  
Tweet
Amani Ya Juu
Amani Ya Juu means "higher peace" in Swahili.  We were invited to come and check out Amani's store and workshop while we were in Nairobi, Kenya and take photos.  We were amazed by what we found there.  Their adorable shop felt like walking into Anthropologie, everything was perfectly displayed and I wandered around in there for much longer than I should have :)  Everything here is made by women from all over Africa.  When hired, these women are given opportunity.  They learn purchasing, bookkeeping, skill training, quality control, management and design.  After spending some time in the shop. we took a tour of their work studios.  They have such a wide variety of projects going at a time… there was too much to take in, sewing, weaving, embroidery, pinting, wax dying.  If you are ever in Nairobi, you HAVE to stop by Amani but until you get there… check out their online store here so you can support their mission!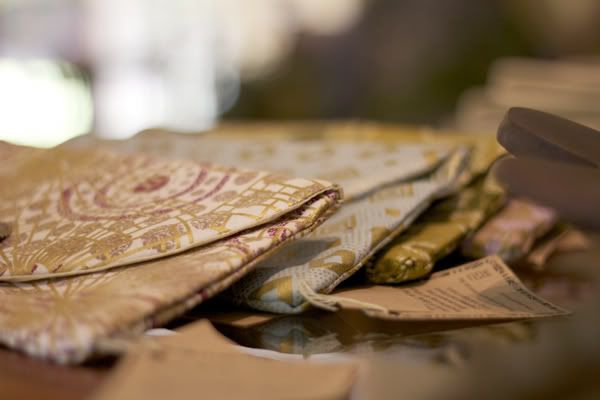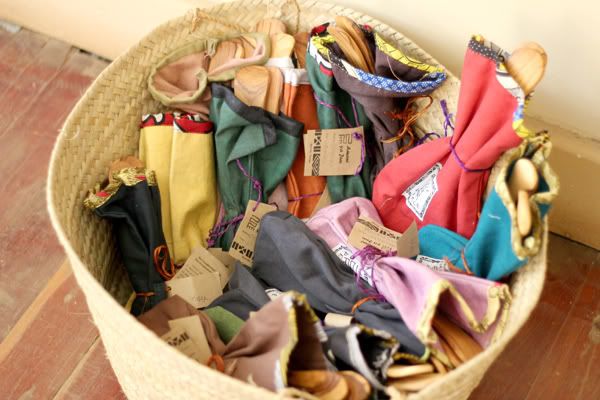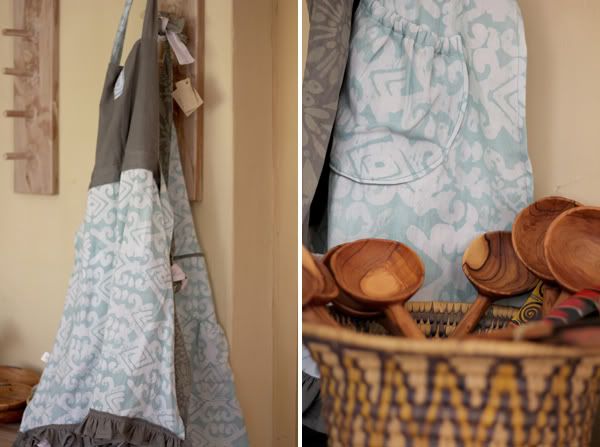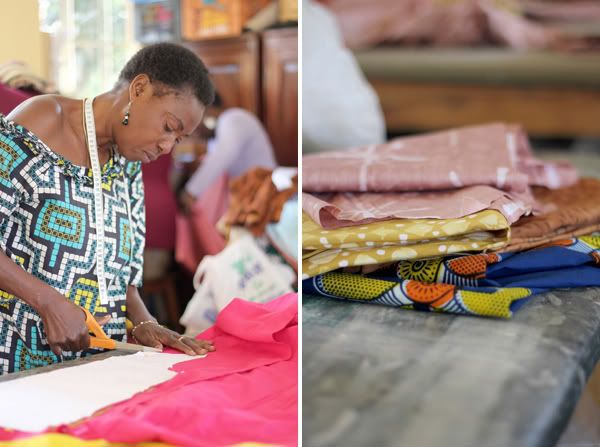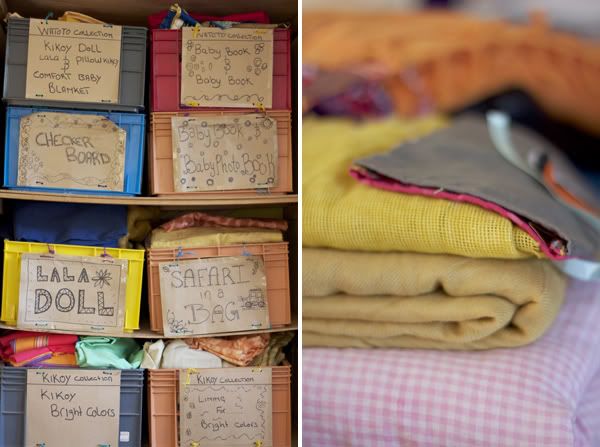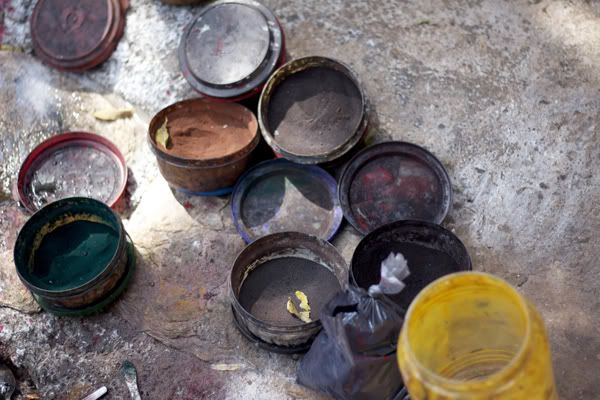 Tweet
My African Pride
While I was in Kabale, Uganda, I met the sweetest woman named Anne.  She liked the necklace I was wearing and asked if she could show me her shop in town where she sold similar necklaces.  I went and found so much more than I expected, she had created a program where necklaces, change purses, scarves and bags could be sold to end child labor right near her home.  She used to walk out of her home and find small children crushing stones at the quarry to make money for their families instead of going to school.  Anne had to do something so she created much needed jobs for women in the area to sell products so that she could use the money to open St. Chatherine's, a school for these very children!  She was such an inspiration to me.  She asked Brad and I to come with her for a day to see her school, on our way we stopped to say hello to some of the children that still do work in the quarry.
When we arrived at the school, the kids had prepared a few songs for us!  So sweet!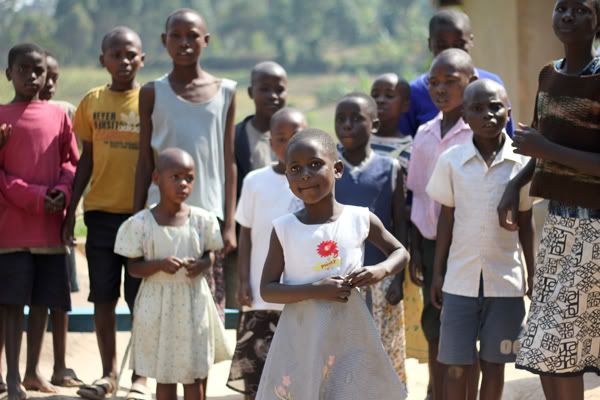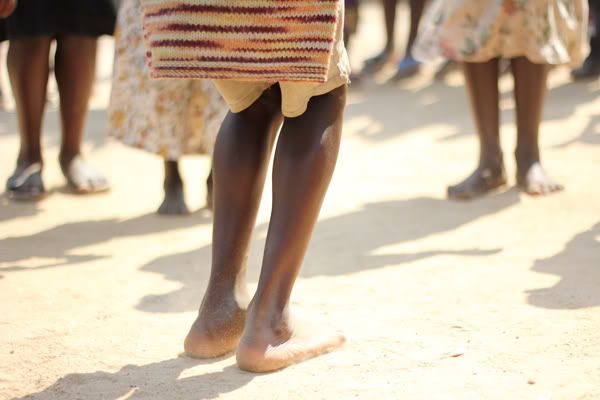 This is Anne showing us around the school.  She has big plans for these children and works hard to make sure that the program can be sustainable for the community.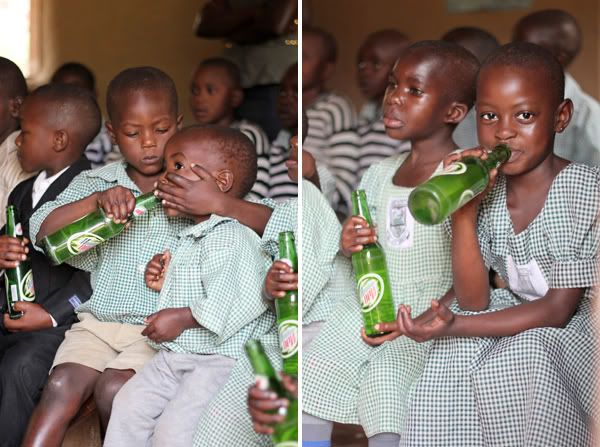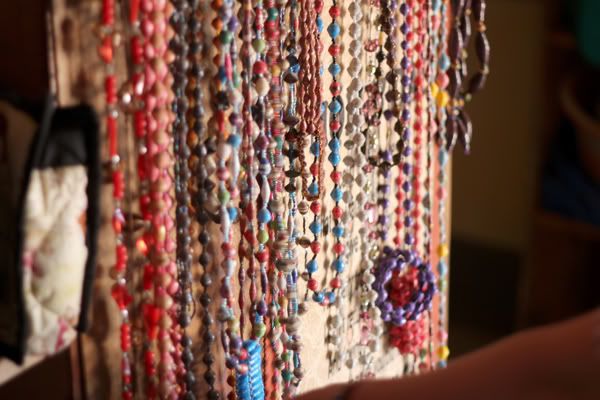 We also stopped by to see some of the women at work making the bags.  My African Pride has a website in the works and I'll be sure to post again to give you a link once it's finished but until then you can read more about the program here and browse though some bracelets necklaces and bags here.  
Thank you Anne for showing us all that you and your staff have been working for, I'm so happy to have crossed paths with you and I can't wait to see what's next for you and the kiddos!!
Tweet
next »